---
Your website plays a key part in building a consistent brand identity
Accumulatively, your site should clearly answer "who" and "what" your brand is/does so that visitors get it within seconds!
Our favorite web design ideas
With those points in mind, let us start you off on the right foot with a round up of our favorite, current web designs to get your inspiration flowing.
When checking out the themes below, consider your brand identity and target audience to discern what themes or trends could be most compelling to the right people.
Getting cozy with color
A lovely way to welcome your website visitors and invite them to stay a while is to use color schemes that are easy on the eyes, like neutrals or pastels, which naturally influence calm and relaxation.
Natural greens, pastel blues, warm browns, light pinks, cool greys, and sand tones are among those colors that are less jarring to interact with than the contrast of pure black or pure white.
A neutral background allows a brighter or contrasting foreground to stand out, softly.
It draws your users' attention to the bits you want it to (so your branded visuals or products etc.) whilst guiding them towards call-to-actions and other buttons.
Feeling animated?
It's no wonder the waving inflatable tube man is an advertising staple. Its success comes from the fact that motion attracts attention. And the more attention you can draw, the more likely customers will respond.
Recently, technological advancements and a slow shift away from strict minimalism has directed brands to explore digital design through a more interactive approach.
From subtle animations to sweeping page transitions, to an almost overwhelming layering of medias and motion, this movement aims to rid web design of any "static" feeling.
Tell them where to go
Traditionally, your website homepage features your latest product offer or organization's mission statement, but what if the navigation menu was the main event? Using the navigation menu is almost always the next step for every customer, so why not turn your menu into a visual attraction!
Ease of navigation through your website, while being more visually interesting, creates a better user experience for your customers.
Don't forget to incorporate the right elements of your brand identity, say your chosen colors and fonts. This is a unique strategy for ecommerce businesses and a fun option for artist portfolios or organizations with a few specific CTA's.
This outlines the article for your convenience:
UX Studio designers share where they get inspiration
Best web design websites to boost your creativity
UX folio – The portfolio website to inspire your own website
Takeaways for designers – How to never run out of ideas
We at Ux studio have recently published an article about the top 10 website design trends such as typography and storytelling, animated graphics, gradient and overlapping effect, artificial intelligence, virtual and augmented reality as well as 3D graphics.
Keeping up-to-date with the latest trends will help inspire your next project, and this article will serve as a handy tool for those who need a few more tips and where to get great website design ideas.
For this article, we have asked our beloved teammates to name their sources of inspiration and share their secrets of how to never run out of cool ideas. So, get ready to learn new things right now!
Vitárius Bence
A self-taught designer raised on the internet, I'm either traveling, drinking coffee, or taking mediocre photos when I'm not pushing pixels. I rank my top inspiration places as Dribbble, Awwwards, Muzli, Instagram, and actual apps that I use on my phone.
Martina Győrffy
I work as a designer, passionately ready to learn all the time. I love to travel and coffee. Also, I am crazy about dogs.
I usually take a look around the competitors of the product I'm working on. If smaller UI issues interest me, I usually look at Dribbble, Vietnam Design, and our other designers' works.
I think Dribbble and Vietnam Design work well for UI ideas, but not for UX because usually, you can find beautiful but impractical ideas.
However, competitors make for the most important ones because from them I can get a feeling for the best practices and how that industry works.
David Pasztor
I am the founder and the CEO of UX studio and UXfol.io. Moreover, I wrote a book about Product Design. I am also enthusiastic about self-managing teams, new technologies, and human-centered design.
For me, competitor research from the same industry provides a good source for inspiration and design.
Direct competitors solve the same problems and with the same value proposition for the same target group. Look at your client's direct competitors, look at how their websites or apps look, find good solutions or design details to learn from.
Remember! Competitor analysis doesn't mean copying others' solutions, but rather finding the pros and cons of their products and making sure you go one step forward incorporating best practices for your website or app.
After all, good designers get inspiration from others, but never copy them!
Moreover, I get newsletters on a weekly basis from these websites with the weekly highlights. Another great example – Pixelbuddha. When I need to download something like a font or a library, I add my email and it sends me newsletters.
I've gotten too lazy to unsubscribe from the websites 🙄 but sometimes I find interesting stuff there too. Instagram also provides a good place to find inspiration.
Best Web Design Websites to Boost Your Creativity
Each designer at UX studio has their own approach to where to get inspirational ideas and new, sometimes innovative, solutions to the projects.
So, here is a list of popular and unconventional places for design inspiration. Creativity and ideas are unlimited there, everyone will be able to find a cool idea that might become a reality in the future.
Vietnam Design
A well-established online platform to showcase and discover creative designs. Let's see how you can get inspired there.
To help you find and pin the most interesting ideas and images, we have picked up several great boards and designers to follow on Pinterest:
Mike Dew – Graphic designer Mike Dew from Philadelphia ranks as one of Pinterest's most-followed pinners with 3.5 million fans. Wow! Incredible!
Daphne Torquato – Brazilian designer with bright and colorful dashboard collections about UX/UI design, package design, typography, logo, branding, etc. His profile mixes lots of things in a place where everyone can find something inspiring.
Colour Palette Ideas – A wide variety of color schemes and matches for graphic, web, product design, fashion, interior, UI etc.
Make sure to also check Pinterest dashboards with fewer followers. It may turn out that the quality, variety, and creativity of those pins go way beyond those popular dashboards everybody is following as a trend.
Daniel Nelson – Swedish graphic designer and developer Daniel Nelson has collected around 225,000 followers on Pinterest. The founder of popular design blog From Up North, covering graphic design, gig posters, street art, and even 80s design.
Tad Carpenter – Designer and illustrator. Tad Carpenter has over 80,000 followers on Pinterest. His boards range from retro pop themes to logos, classes design, type, vintage euphoria. If you're looking for inspiration, it's right here.
Xinkui Wang – A Chinese designer and developer from Beijing. If you are looking for mobile app design inspirations, then follow this pinner.
Webdesign Inspiration
With Webdesign Inspiration, you will get fresh ideas every day to create better products. The website publishes hand-picked web design inspirations of different styles and industries from all over the world.
The interface makes it easy to navigate between the look and feels for desktop, mobile and tablet. Besides, the designs are categorized by website type (corporate, e-commerce, event, blog, mobile app, portfolio, product), by colour, by industry, by styles, giving you an opportunity to easily find your source of inspiration.
Best Website Gallery
A visual bookmark collection or a website gallery, whatever you call it, is the place that picks websites from all over the world and features them in one spot, so that more people would be able to find out about them and get inspiration for new projects.
Saigon web design
Professional WEB design quickly assert your level on the internet.
Do you often work with domestic and international distant partners, you want them to trust and know your brand? A business referral website will help you build the best trust for your business partners.
Want to open a store and want to save the lowest cost? Online sales will be the best solution for you.
Need to find a professional service that can design website for every topic?
Whether you already have or have not idea for your site, do not hesitate to contact us, we will help you own a website like that!
Designers may find these small things valuable since they give an overview of people's overall perception of the website.
Besides, you can also filter website cards by colour, content management system, style and framework.
Site Inspire
SiteInspire is a showcase of the web and interactive design collected from the site submission. It selects and features around 5 new websites every day on the home page. As a user, you will be able to browse through the whole collection, check the websites, see who designed them, give a credit to the website you like and add it to your collection. Eventually, you will be able to create your own inspirational collection of sites and designs that you like.
Codrops
Codrops is a web design and development blog that publishes articles, guidelines, how to's, design collections about the latest trends, techniques and new possibilities.
Each design element is assigned a tag and all the tags are available for you on the main screen of the home page for filtering and browsing.
You can navigate through all designs, agency sites, solutions for article designs, buttons, calendars, charts and graphs, chats, chatbots, and commenting.
These are probably the most popular tags for users to choose from. However, there are more than 50 tags available on UI movement, so that you can easily find design inspirations for whatever element you're interested in.
The website claims to have around 24,830 subscribers who are mainly designers, developers, and product people. If you decide to subscribe to the UI movement you will be getting 5 UI animations to your email box weekly.
UP labs
UP labs is a community of designers and developers who share their inspiration, feedback and resources with others.
The website enables to browse and find inspiration on the daily showcases for Android, OS X, search for specific UI elements and solutions, share and sell design works (themes, templates, icons, etc.) UP labs shares around 24 new creative visuals on a daily basis.
Takeaways for Designers – How to Never Run Out of Ideas
A new design project is always exciting. It requires flexibility and open-mindedness from designers. However, without a great design idea, it is difficult to amaze your client and prove your expertise.
Here is a list of websites and tactics used for finding design inspiration shared by professional UX/UI designers:
Look at the competitors in the same niche to analyze their website design and solutions. Direct competitors solve the same problems, with the same value proposition for the same target group.
Look at companies with similar business models. For instance, you can check how the subscription model works at different websites in order to get ideas about UX/UI solutions for your project.
Get color match ideas at Adobe Color, AWSM Color on Instagram and Color Palette on Pinterest.
Search for multiple creative solutions at Dribbble, Muzli, Instagram, Pinterest.
Well-established online platforms: Vietnam Design, Awwwards, UX folio, Template Monster, Best Website Gallery, UI Movement, UP labs, Site Inspire, Webdesign Inspiration and Envato Elements, just to name a few.
Indeed, the sources for design inspiration are unlimited. However, you can also ace your web design skills by following these easy habits:
Subscribe to several online web design platforms and start getting new inspirational ideas every day
Follow creative pins, channels, designers on social media
Bookmark findings that make you excited about design
Create your own, unique collection of UX/UI ideas and solutions that might be applicable in the future
Let's add more cool inspirational places to this article! Share your experience where you get fresh web design ideas to boost creativity.
Searching for a product design partner?
UX studio has successfully worked with over 250 companies worldwide.
Is there anything we can do for you at this moment? Get in touch with us and let's discuss your current challenges.
There has never been a more critical time for good web design, especially as we find ourselves in this global-socially-distanced-everything-virtual pandemic. Strong branding and polished web design have always been important factors of a successful digital marketing campaign, this has not changed.
The difference now is that we are seeing businesses being forced to explore new and unique ways to reach their audiences. As a result, we are finding out just how much of an impact good web design can have.
According to Google, it only takes users 50 milliseconds to form a first impression of your website – and that first impression can have a ripple effect on a multitude of marketing efforts.
A strong website design can set the first impression for visitors, benefit SEO campaigns, help build trust, encourage users to convert, allow brands to stand out among competitors, bolster PPC campaigns, and so much more.
Ways a Well Designed Site Affects a Business
Join us as we break down the complex array of ways a thoughtful well-crafted website can impact your business and why it's worth the investment in having a beautifully responsive website designed for your business.
Then we'll take a look at some elements that are a must in a good web design. If you think it's time to upgrade your website, check out our portfolio of past work from the creatives at Results Repeat and be sure to reach out to our team today for a custom website consultation – we'd be happy to take your site to the next level.
Good Design Sets the First Impression
As we said before, the time in which it takes a visitor to assess aesthetic and make a conclusion about your site is extremely fast – so you want to make it count.
When a user lands on a site, good design can make them feel something. If the site looks modern, offers bright colors, and is well organized – it's welcoming in visitors and encouraging them to stick around for a while.
If the site is dark and cold with outdated graphics and an extremely confusing navigation – why would anyone be inclined to continue on through the site?
Think about a website like a storefront building, if you walk into a well lit store that's clean and organized with smiling employees ready to help you, you feel taken care of, calm, and ready to view the product offerings and possibly make a purchase.
If you walked into a store that was dimly lit, had a weird smell, and some very unhappy employees lurking, you'd feel anxious and want to get out as quickly as possible and certainly would not want to make a purchase of any kind.
A website's design can make customers feel all the same feelings and produce very similar results.
First impressions are important, potential customers are visiting your site and are looking to get to know your business, if you get off to a bad start due to an unprofessional looking page with zero design consideration, trying to convince users to stay on the page to learn about your offerings is going to be quite difficult.
Think about how much money can be put into PPC campaigns, or the effort put into building out content over long-term SEO campaigns, just to get visitors to your page. Don't waste your money or time by bringing visitors to your site only to have them leave.
In fact, according to Adobe, "38% of people will stop engaging with a website if the content/layout is unattractive".
Just think about how many potential customers and dollars you could be missing out on just by having poor visuals.
38% of people will stop engaging with a website if the content/layout is unattractive
Builds Trust in the Brand
Along with making a strong first impression, a well thought out and designed website build trust in your brand and in your company amongst visitors.
Having strong, clean, and engaging visuals with consideration for user experience and your audience are all ways your website's design can build trust within your audience and potential customers.
If a site looks dated, is not easy to follow, or looks to confuse or deceive the audience, trust will be lost and the chance of getting a user to convert drops drastically. Clean and simple web design can go a long way to reflect an open and transparent brand with nothing to hide.
Guiding a user through the site with clear headings and call to action statements and buttons leaves the user feeling taken care of and can help build and enhance that trust.
Bolster SEO Campaigns
Google recently announced an update to search ranking signals that will have a dramatic impact on which websites will show up in the top ten search result positions.
The announcement declared that they will consider the "Core Web Vitals" of a webpage as a ranking factor beginning in 2021. If you are doing any sort of search engine optimization efforts to your website you know there are important SEO factors to consider and now Google is acknowledging 3 very important metrics to pay attention to – and they all can relate back to your website design.
Core Web Vitals that Google now considers for search rankings are:
Largest Contentful Paint (LCP)– the time it takes for a page's content to load
First Input Delay (FID)– the time it takes for a page to become interactive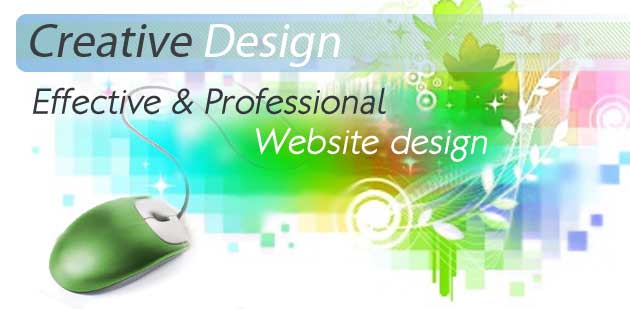 These Core Web Vitals are user-centered, which allows us to conclude that Google wants us to put the user experience first when it comes to the content we are sharing on the internet.
A great way to start thinking about user experience and improving it is having an updated modern website design that puts the needs of a user first. Consider how fast a page takes to load content.
Are images quickly appearing? Are the user's needs being met in an efficient time? These are all things Google is looking for in their top ranking pages – so you should also look to capitalize on improving these loading times.
Each of these metrics are important to track and measure and can be greatly affected with an improved website.
Within many SEO campaigns we are trying to target specific keywords or phrases to bring users to a webpage. We then use the metrics above as a way to measure the effectiveness of a webpage and user experience on that page.
For example, if we see a lot of users coming to a webpage but they are not spending any time there and the conversion rate is very low it may mean that the content is not serving the needs of the user.
But sometimes the content does meet the needs, it's just the way the information is presented that's affecting the chances of a user sticking around to actually read it and convert.
If the page is pleasing to the eye, easy to navigate with engaging graphics or animations, a user will be more likely to stay on a page rather than leaving because their question was not answered. If the user is engaged and spending more time on the page, there is more likelihood that they will convert.
Stand Out From Competitors
Having a responsive website – meaning a site that will dynamically change and alter its appearance depending on the size or orientation of the device or screen it's being viewed on – is simply a non-negotiable part of web design in 2020.
If you want to not only compete with your competitors, but stand out amongst the crowd, your site needs to be dynamic and thoughtfully designed.
Strong branding and consistent use of fonts, colors, and creative layouts can easily make you stand out and surpass your competitors and demonstrate the professionalism in your company.
Take a look at the websites of your closest competitors – how does yours stack up?
If you feel on par with your direct competition, look farther at the big names in your industry. While you may not be able to compete directly with them, you can have a website that is on par with theirs.
When you emulate creative sleek designs of industry leaders, you set yourself apart from direct competitors and can draw up new business for yourself.
Elements Of Good Web Design
Now that we've established a few of the many reasons good web design is important and can have a major impact on any marketing strategy – it's time to look at some specific elements that make a web design superior.
One way to be sure your site is well designed is to hire professional web designers and developers to build a custom website uniquely catered to your business. Professional web design templates are a sufficient budget friendly option, but a custom web design can be a real game changer and take your online presence to the next level.
The following are a list of elements that help make up a good website design, but this list is only the tip of the iceberg.
There are many factors that can go into creating a beautiful and professional website, but incorporating and considering some of the below items can do a lot to improve a site.
Navigation – An easy to use and understand navigation that leaves a user with no questions and is intuitive to their needs is essential.
Responsive Design – When a site automatically makes the necessary adjustments to seamlessly look good across multiple screens and devices.
CTA Buttons – Also known as "call-to-action" buttons, they need to stand out and be placed in appropriate places throughout the site and at moments when a user is most likely ready to take action or convert.
Colors – Establishing brand colors and following a 60-30-10 rule can create an ideal sense of balance. Follow this rule by consistently using the following formula – primary color 60%, secondary color 30%, and accent color 10% (and only in the most important places, allowing for specific site elements to stand out).
Font Style Guide – Typically just one or two font choices should suffice and having an established style guide for each header option capitalizing on different font sizes and weights can ensure consistency across the pages while improving readability and scannability of the site.
Animation – Used strategically and in moderation, animation can elevate a boring, flat, or still design, but if over done with too much moving on the site it can become distracting very quickly.
High Quality Images – Having beautiful photography can elevate any site. When images are grainy or stretched it's distracting and can lose credibility with the users.
Get Started On a Brand New Website
There's no question a new website can be a reset for a floundering digital marketing strategy. You can spend a lot of time and money getting users to your site from PPC and SEO campaigns.
But if they finally get there and it's too confusing to navigate, they can't find the answers they are looking for, the site doesn't load fast enough, or they can't understand the product you're selling, you'll lose that customer and the marketing dollars used to get them to the site will be wasted.
What are you waiting for? Reach out to the team of experts at Results Repeat for a consultation today and we'll thoroughly evaluate your site for you, examining any pain points, if a full site redesign is necessary.
Maybe you just need a bit of a face lift to compete with your competitors. We have years of experience in web design and development and would be happy to help you get your site on the right track!
Designing your own website seems pretty daunting, doesn't it? Navigating all the right tools and being a whizz with layout and positioning. You want the good news? That's total garbage.
In fact, you don't need to be a genius at all in order to get around designing a website, and that's exactly what we're going to help you out with in this easy-to-follow guide. Web design is all about creative freedom, so let's take you through:
Defining your site's purpose and strategy
Researching the latest web design trends
Choosing your platform
Deciding on your branding
Adding in and optimizing content
Research the latest web design trends
Web design evolves quickly, but there are some more prevalent trends you can learn from. At this point, it's important to note that just because a web trend is current, it doesn't mean it's necessarily right for you.
48% of people cite design as the most important factor of a website, so it's important to take your time and look at what competitors are doing. Each sector will have different styles, so it's vital you know whether you want to fit into your industry, or disrupt it.
Alex Vasili – a leading brand expert – believes you should always research by industry, rather than age or gender. When speaking to us about web design, he said:
Why web design is important
As you look into redesigning your website, you may wonder the importance to website design. How does it impact your audience and your business? Let's look at five reasons web design is important.
1. It sets the first impression
When your audience visits your website, it gives them their first impression of your business. They will judge your business within seconds. In these first few seconds, you want to make a positive impact on your audience.
If your website looks unappealing or outdated, your audience will immediately have a negative impression of your business. They won't find your website appealing, which deters them from your page. You'll miss out on leads because they'll leave your page for a competitor's page.
Web design is important because it impacts how your audience perceives your brand. The impression you make on them can either get them to remain on your page and learn about your business or leave your page and turn to a competitor. A good web design helps you keep your leads on your page.
Consuming content
2. It aids your search engine optimization (SEO) strategy
Many web design elements and practices influence how you publish content on your website, which in turn affects how search engine spiders crawl and index your website.
This is one thing you cannot afford to mess up.
© 2007 - 2022
http://congtykientrucxaydung.com